Well that speaks my language. Why act like a grown up when acting like a kid is so much more fun. Who doesn't like the big laugh from a kid?! It makes the whole room smile. Well I love this transfer, and since our transfers are reusable, I used it twice.....so far. One with Chalk Couture Paste & one with Chalk Couture Ink. Both of them I used Bright White & Shimmer Gold on Black.
Here is a picture:
One transfer, two designs & surfaces.....so far!
First the paste:
And the how to video:
Now for the Ink:
Love this, and I will be wearing this one!
My how to video:
I guess the best thing I can say about this is live life like a kid and enjoy E V E R Y moment!
If you would like to check out my website just click the link below my bitmoji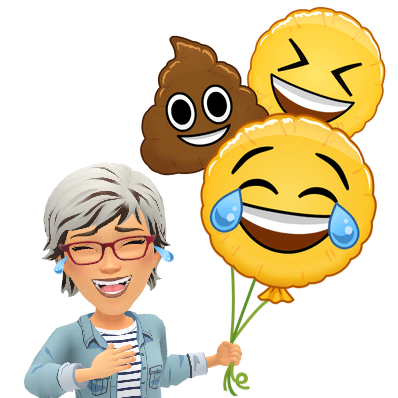 Thanks for stoppin by....see you next time!