Ready to change up my home decor with Chalk Couture. Wipe off my boards and chalk it again for the upcoming holidays. This time I am changing up my 'Home' board for Easter & spring. Take a look:
Isn't he cute?! Love this little guy. I keep using and reusing this transfer. This only took me about 30 minutes real time to complete. I just had to remove the hearts and re-chalk the bunny and flower. I used: Paste - Fawn, Marigold and Cherry Blossom
And here is my how to video:
If you would like this transfer below, you better hurry, it's under last call. When it's gone, it gone
And don't forget a squeegee, our tool to apply all this wonderful paste (and ink)!
So now if you would like to browse some more, shop, join or subscribe, (we now have a monthly subscription! Woo hoo!) just click the link below my bitmoji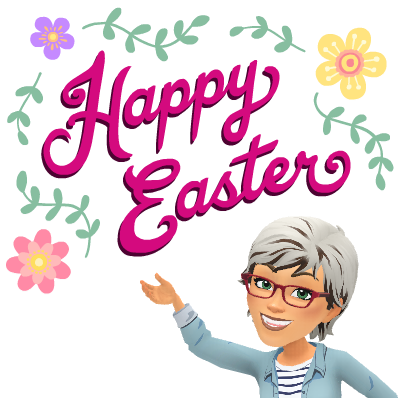 See you all next time....going to change up my Lazy Susan next........